We welcome Gwen Florio, author of the new Under the Shadows (the fifth book in the Lola Wicks Mystery Series), to Midnight Ink's blog today! Here she shares some of the reasons that editors are just plain awesome.
In my series featuring journalist Lola Wicks, I have a lot of fun with Lola's disdain of editors. If Lola adheres to any credo, it comprises the three rules espoused by legendary
Miami Herald
crime reporter Edna Buchanan: "Never trust an editor. Never trust an editor. Never trust an editor."
That attitude gives me plausible deniability when people ask how much of me there is in Lola. Yes, we're both journalists; yes, we've both worked overseas and ended up—happily in my case; not so much, at least initially, in Lola's—working for smaller papers in the West. But I know something that Lola has yet to learn: A good editor can save your ass.
I was reminded of this for about the millionth time when I turned in my most recent book,
Under the Shadows
. It's my fifth book and was the toughest to write. I've tried to follow a friend's maxim with my books—each better than the one before—and figured part of my struggle lay in trying to up the ante. And, I was proud of applying lessons I'd learned in previous books to this one.
Still, I was uncomfortable when I sent the manuscript in to editor Terri Bischoff, and remained queasy even after the first round of revisions. To me, it didn't feel quite there yet. On the one hand, after spending so much time with a manuscript, it's hard to like anything about it. On the other ... what if that uneasy feeling were justified?
I finally emailed Terri, expressing those concerns. "This one feels as though it falls short."
A couple of days later, I got back a list of a dozen places in the manuscript where it did just that. Terri is one of those lovely editors who keys in on problems, but lets you figure out the solutions yourself. I'd been so wrapped up in an overall sense of not-rightness that I couldn't see the specifics that were bogging things down. Basically, she handed me a compass and let me find my own way out of the weeds.
Things improved yet again with the handoff to copy editor Sandy Sullivan, who for some reason has yet to kill me for not making a timeline on any of my novels.
The result of their combined assistance? The first review of this, my most troublesome novel, was from
Kirkus
, who awarded it a star.
Publishers Weekly
chimed in a few weeks later with another positive review.
I'm still gobsmacked. I like to say that I've made my protagonist younger and thinner and smarter than I. But in one respect, I'm way smarter than Lola: I know that an editor can be your story's best friend.
***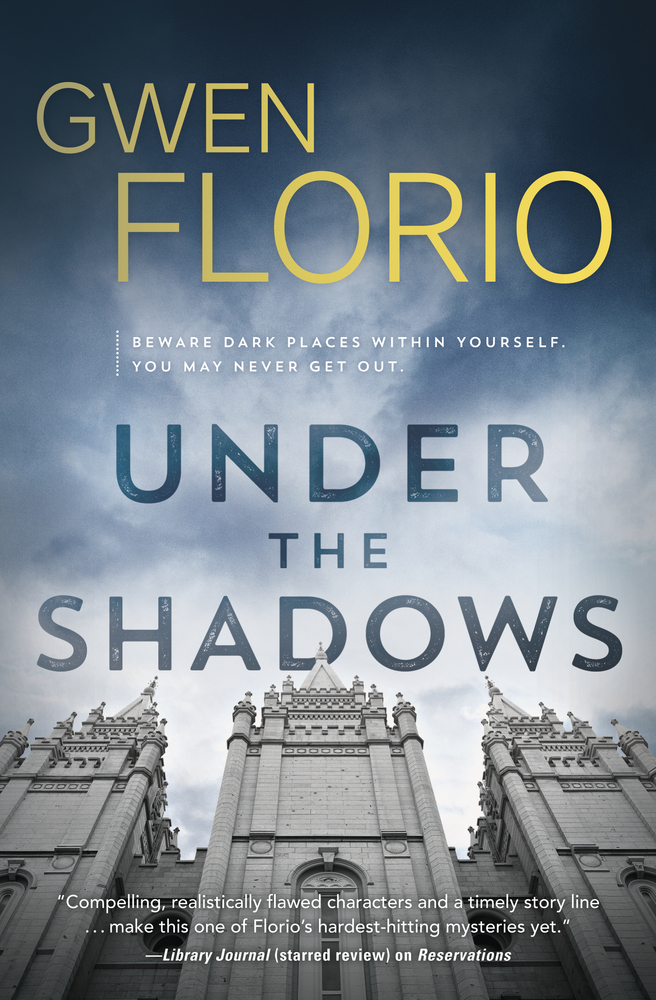 Grief has nearly consumed journalist Lola Wicks, but her latest assignment leads to a darkness she may never escape.
Lola Wicks is in bad shape—a family tragedy has nearly broken her in a way that her years reporting from war zones never did. Her friends, alarmed by signs that Lola is in the grip of a destructive addiction, hope that a freelance assignment will get her back on her feet. Only the threat of having her child removed persuades Lola to head to Salt Lake City to work on a puff piece about overseas adoptions.
But the assignment takes a dark turn when the teenager at the center of her story lands in jail facing a murder charge. Setting out to prove the youth's innocence takes Lola to her own dark place, and she's not sure if she'll ever be able to find her way back.


Praise for the Lola Wicks Mystery series:
"Florio's flawed, complex, compelling heroine faces challenges that are both gut-wrenchingly difficult and all too common today . . . Far above the crowd."
—
Kirkus Reviews
(Starred Review)
"Compelling, realistically flawed characters and a timely story line . . . make this one of Florio's hardest-hitting mysteries yet."
—
Library Journal
(starred review)
"Maldonado's a writer to watch, and she showcases her own extensive law enforcement background in this tightly plotted police procedural."
—
Publishers Weekly
on
Blood's Echo
(starred review)
"A gutsy series."
—
The New York Times
"Florio captures the culture and poverty on reservations still suffering from greed and mismanagement in a ripped-from-the-headlines story with a shocking ending."
—
Kirkus Reviews
---
Gwen Florio
(Missoula, MT) has won several journalism awards and been nominated for the Pulitzer Prize by the
Philadelphia Inquirer
, the
Denver Post
, and the
Missoulian
, and her short fiction has been nominated for the Pushcart Prize. She is a member of International Thriller Writers, Mystery Writers of America, Sisters in Crime, Rocky Mountain Fiction Writers, and Women Writing the West.